Summit Lech/Arlberg 2017, Hannes Schwaderer, INTEL, Dr. Christoph Leitl, President EUROCHAMBRES (2018-2021)
Summit Lech/Arlberg 2017, Opening Speech of EU Commissioner Günther H. Oettinger (2010-2019)
SWREA-Event 2019, Presentation Study A21DIGITAL TYROL VENETO, Prof. Dominik Matt and Members of the Government of South Tyrol
Summit Lindner/Kundl 2018, Opening Speech CEO Hermann Lindner
TALENT DAY Munich 2018, Opening Speech, Dieter Reiter, Lord Mayor of the City of Munich
TALENT DAY Munich 2018, Sabrina Soussan, CEO Siemens Mobility (2017-2021)
TALENT DAY Munich 2018, Dr. Christof Mascher, Member of Management Board of Allianz SE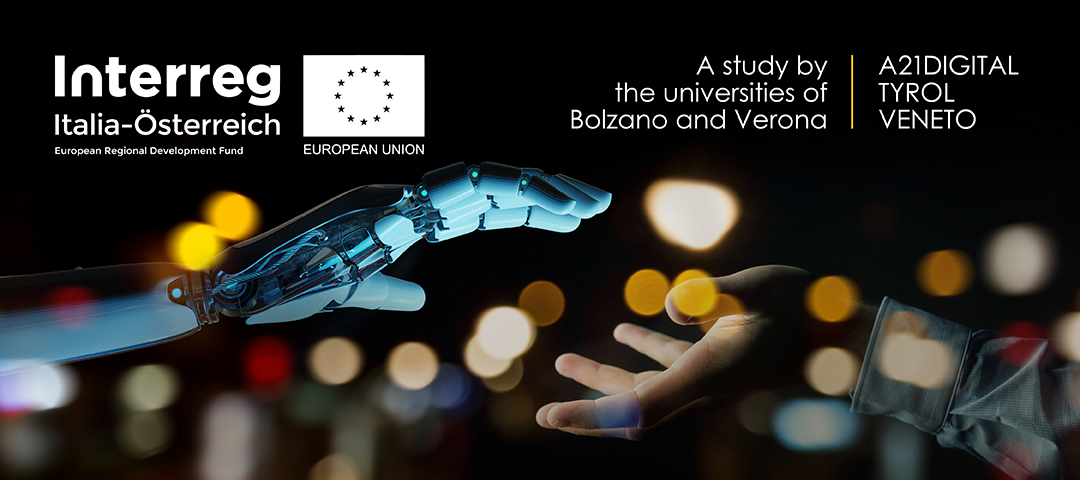 Studie.
Handlungsempfehlungen und Erfolgsfaktoren für die Makroregion Tyrol Veneto sind das Ziel einer Regionen-Digitalisierungsstudie der Universitäten Bozen und Verona. Initiiert von A21DIGITAL und gefördert durch den Europäischen Fonds für regionale Entwicklung und Interreg V-A Italien-Österreich 2014-2020. 
Studio.
Fattori di successo e proposte d'azione concrete per la macroregione Tyrol-Veneto rappresentano l'obiettivo di uno studio regionale sulla digitalizzazione condotto dalle Università di Bolzano e di Verona. Lo studio è stato avviato da A21DIGITAL ed è finanziato dal Fondo europeo di sviluppo regionale e dal programma Interreg V-A Italia-Austria 2014-2020.
Study.
Recommendations for action and success factors for the macro-region Tyrol Veneto was the goal of a region digitization study by the Universities of Bolzano and Verona. Initiated by A21DIGITAL and funded by the European Regional Development Fund and Interreg V-A Italy-Austria 2014-2020.
DIALOG-EVENTS
für Digital Talents aus der Makroregion Alpen und Alpenvorland. Der Digital Talent-Schwerpunkt bildet eine Brücke zwischen jungen Menschen (Digital Talents) einerseits und Wirtschaft, Politik und Wissenschaft andererseits.
TALENTS & CEOs
im Rahmen der A21LIVE TALKS interviewen Schüler*innen Top Executives führender Unternehmen ihrer Region. Gefördert durch Interreg Italia-Austria 2014-2020 CLLD Dolomiti Live ITAT 4152, Projekt "Talenteregion Dolomiti Live".
MEGATRENDS
Wie werden wir morgen arbeiten? Die Art und Weise unseres Arbeitens und damit einhergehende Erwartungen verändern sich. 
Als Impuls zum vielschichtigen Megatrend NEW WORK haben wir ein kurzes 2-Minuten-Video vorbereitet.
KOMPETENZEN
Antworten auf Herausforderungen durch den digitalen Wandel und neue Trends bietet der Lehrgang "DIGITAL TRANSFORMATION EXPERT", dessen Entwicklung wir als A21DIGITAL unterstützt haben.
Nähere Informationen unter "Digital Expert"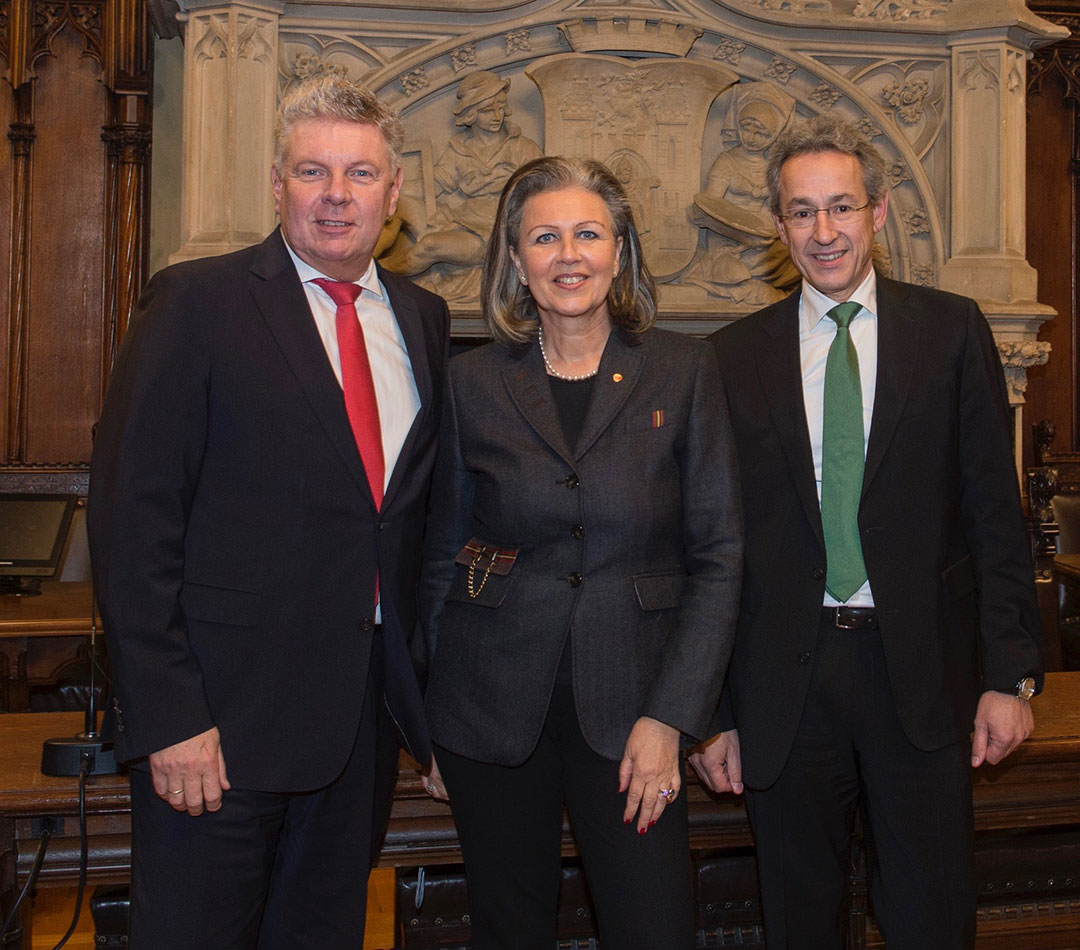 A21DIGITAL ist als gemeinnütziges Netzwerk
Sparringspartner für Politik, Gesellschaft,
Wirtschaft und Wissenschaft zur digitalen
Gesellschaft und Impulsgeber zum
Zukunftsfaktor digitale Transformation.
Mit länderübergreifenden Initiativen zu
Bildung, Innovation und Standort mit
Fokus auf die Makroregion Alpen und
Alpenvorland – Süddeutschland, dem
Bodenseeraum, Österreich, Oberitalien –
im digitalen 21. Jahrhundert (A21).
Foto (v.l.n.r.): Münchens Oberbürgermeister
Dieter Reiter, Tirols langjährige
Wirtschaftslandesrätin
Patrizia Zoller-Frischauf (2008-2020) und Hannes
Schwaderer, A21DIGITAL-Co-Präsident &
Country Manager Intel Deutschland GmbH